Give Your Music The "Professional" Beat
Ever Wonder How Professional Composers
Make Their Music Sound So Special?

Answer: The Secret Is They Understand The "Secret Sauce"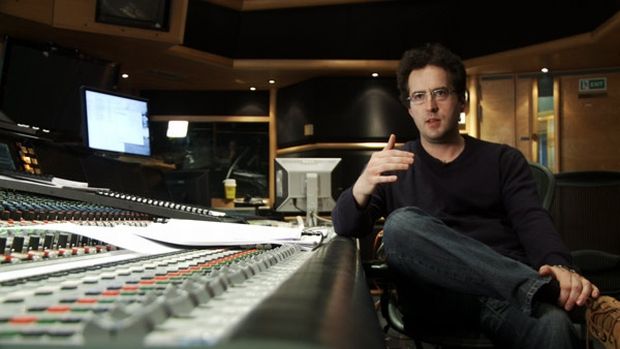 This "Secret Sauce" Gives The Effects:
Make The Music Sound Irresistible
Make Their Music More Popular
Make The Artist More Popular

Product History:
How Was The Music Before Using "The Secret Sauce"
I always wanted to be a famous music composer.

I've was fascinated by music since I was 10.

I analyzed the music of (list of famous artist)

I wanted to be like them because
(Write the lifestyle they enjoy)

To realise this dream, I started to (the efforts you put in this journey)

First Obstable:
The Problem Is
"Nobody Appreciated My Music!"
(List down the painful journey of being an artist)
My music was serviceable, but it wasn't great.
The music was very bland and lacked personality.

The Results:
The only people who enjoyed my music are my friends and family.

I have to pay people to attend my live shots.

My financial state is getting from bad to worse.

Hope Seemed Lost +
Turning Point
I was so ready to give up,
until I found this person.

This person gave me the special sauce.

I went "All In" and risked everything.
(the bold move)
I held a live event / written a music and submit it.

I decided I am going to give it one last try, before I quit this industry and give up my dreams.

The success was way beyond my imagination.

The crowd love the music,
and I got the recognition I deserve.

Things started to get better:
(list the changes in life)
I was able to pay of my debt,
Get the I always wanted.

Now I have my own studio and able to live a lifestyle I always dream.
Today I am successful,
so I make it my goal in life to help up coming musicians to be great.

I founded the organization Punkacademic to teach people who want to learn about music.

We have been teaching music for X years and have X students that went on and (what success they have)

These students each paid $X (huge amount) to learn from us.

And it was worth it,
because
they (achieved something great in a very short amount of time)
without going through the same painful learning process.

Some of them even
(had commercial success, sign as the composer for Hollywood???)

So their investment was worth it.
Not to mention it allowed they to live the dream.

But today that is not what you need to pay.
For Only $47,
you are getting the same education our students enjoy.

The "Secret Sauce" Effect
1. Play Your Music Instrument Like (Authority Figure)

2. Write And Compose Music Like (John Williams)

3. Read Music Sheet In 3 Days Or Less

What Customers Are Getting From This Package
We found out the best way for people to learn is by watching our video lessons.
(product name) contain X modules covering the topics
Bonus 1:
Unlimited Music Paper
Print blank sheet music for free.
Supports guitar and bass tabs.

Ready-to-print sheets.
No watermarks on.
Bonus 2:
Free Composing Software
Finale is the world-wide industry standard in music notation software. Anywhere music appears on the printed page, Finale likely created those pages. Finale helps the choir to sing, the band to march, the students to learn, and the orchestra to raise the excitement level in the latest blockbuster movie.

Part of what sets Finale apart is its unique ability to create anything on the printed page. Where other software offers paint-by-numbers solutions, Finale offers complete freedom and flexibility. As a result, musicians around the world rely on Finale to create, edit, audition, print, and publish the widest variety of musical scores.

Finale also offers breathtakingly realistic music playback, and more ways to share music with others.

Twenty-five years in the making, Finale 2014 represents the latest evolution in music notation software, making Finale's signature freedom and flexibility easy for everyone to use.
Bonus 3:
Membership To Our Community
Get to know the best music in the industry.

Share your work within our community.
Get fellow students to promote your music.
Bonus 4:
Get $150 Of Course Coupons
As Our Student, You Are Given Exclusive Access To Other Training And Courses.

This will further enhance your music skills and bring you a step closer to your dreams.

30 Days No Questions Asked
100% Money Back Guarentee
We are so confident that you will absolutely love our training that we are offering a full

30-Days No Questions Asked,
Money-Back Guarantee.



If for any reason, or not reason at all

Just send me an email ([email protected])

We Will Buy It Back From You.


We take all the risk so you don't have to…